You may remember me mentioning
the Craftster Craft Challenge and the fact that I was going to make an entry. Well, here is the result and a little bit on how I made it:
I have always loved cherry blossoms, and as such, have always wanted to have some in my house or garden. Problem is, at the moment we live in a little appartment (so no garden) and we're on a tight budget right now (so no buying frivolous things like cherry blossoms either).
So when this catalogue arrived one day: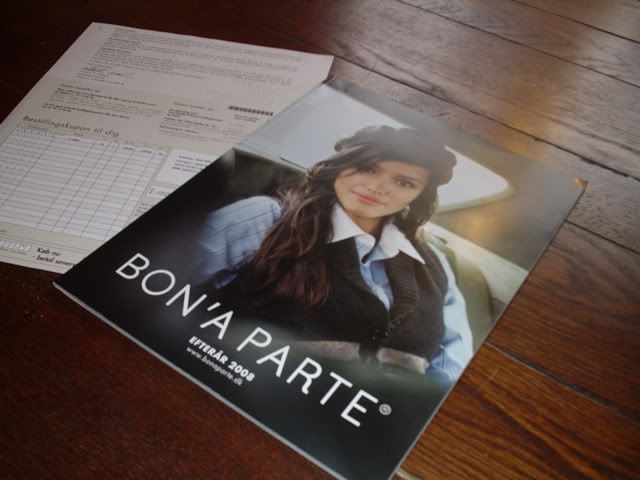 I decided to cherry blossom it up with a little bit of papier maché madness.
First I made the "Vase"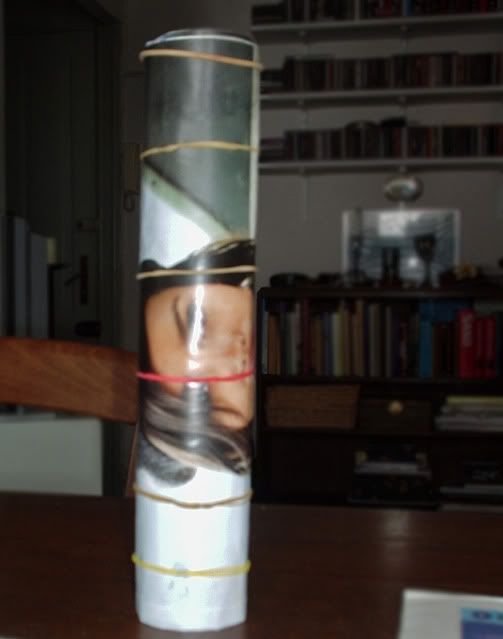 In the process of doing that I decided that I would not use any paint on this project, so all the colour would have to come straight from the catalogue itself. And so, while the glue dried on vase (helped along as you can see by some trusty rubber bands), I went through the catalogue and cut out hundreds of colour 'swatches' from the pictures of the clothes, the backgrounds and even the fonts they used.
Soon, the vase was looking like this: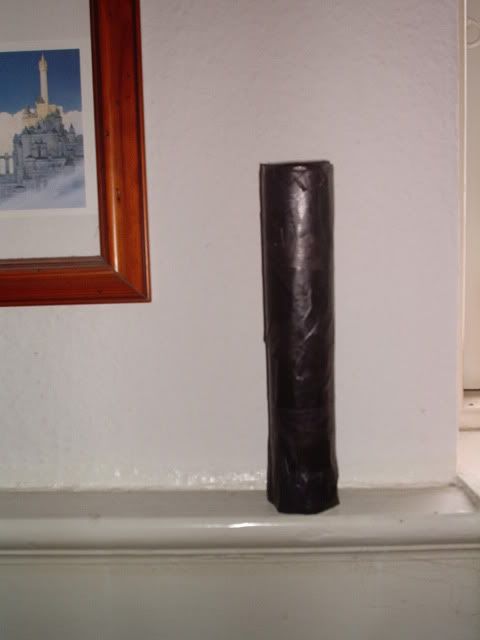 Next came the branch. Here, I tightly rolled some big pages and stuck them together to make something vaguely natural looking. This bit wasnt that easy as the wet paper meant that the branches would naturally want to droop. I ended up having to work with it laying flat, thereby making it dificult to evenly wrap the paper around in some places. Soon though, I had this: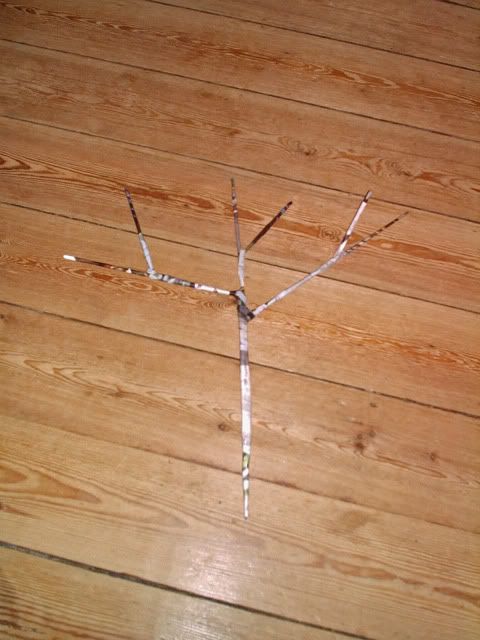 While the branch dried, I started on the flowers. Again these were made completely from using colour swatches from the catalogue.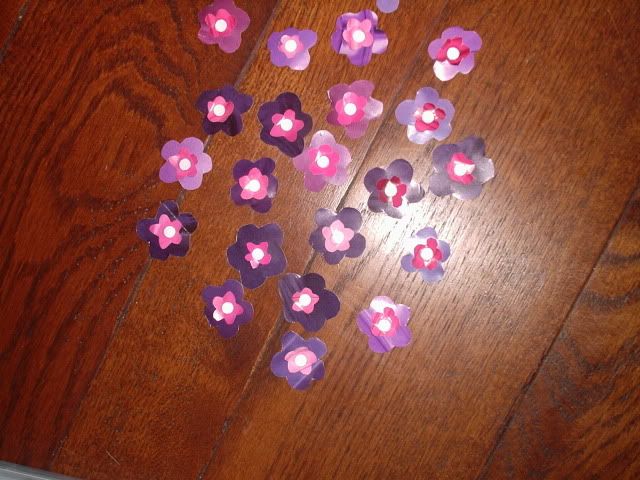 Finally, using lots of pieces of black to colour the branches, and a few strips of a hot pink (which was a part of a truly hideous baby-doll dress that is apprently the hight of fashion according to the catalogue), I pulled the whole thing together to look like this: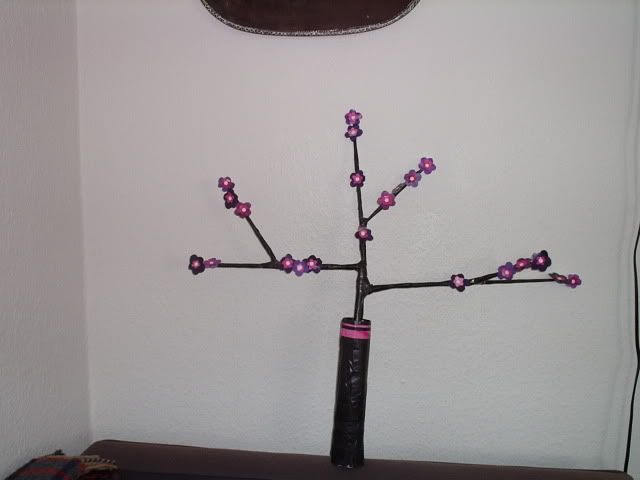 And here it is in it's new home on the shelf in our living room: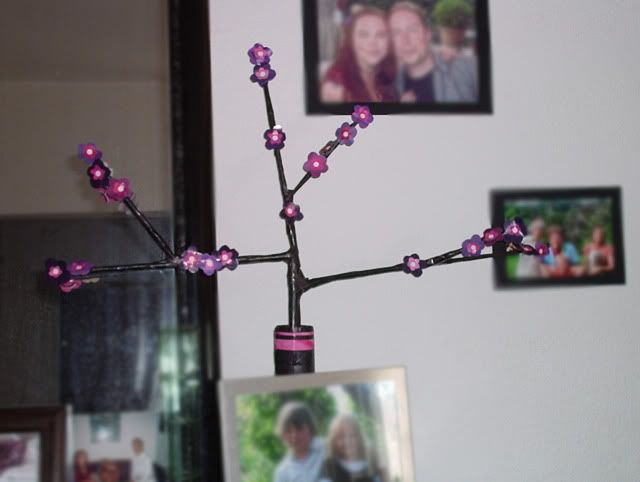 And you know, it has (for now) satisfied my cherry blossom craving to a T.
My Craftster Craft Challenge #39 Entry
. Vote if you can!